Menorca is the second largest of the Balearic Islands and is only 35 miles long and 15 miles wide. This beautiful island has a rich cultural and ecological history. In 1993 the island was declared a Biosphere Reserve by Unesco. Menorca is the quietest island of the Balearics, confident of its own charms. Life is unhurried and relaxed. The landscape consists of rolling farmland and hills extending to beautiful cliffs and golden, sandy beaches, some of which can only be accessed by foot and are very secluded.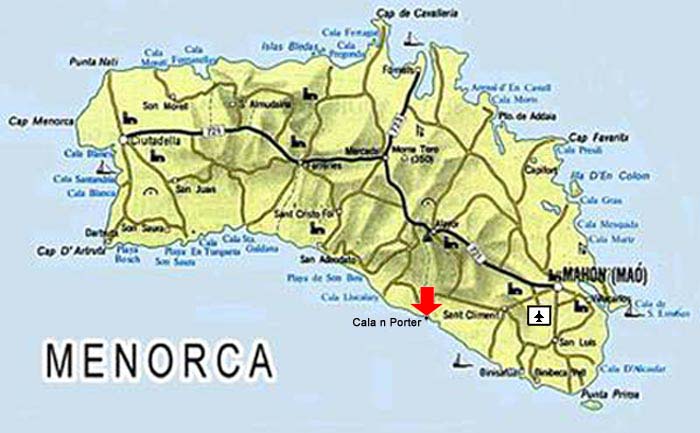 Cala n Porter is the most established resort in the island conveniently located 10 minutes from the airport and 10 minutes from Mahon, apart from an amazingly beach and cliff setting the resort has all the facilities that one would expect with the added benefit of not being overly tacky, there is a mini road train which runs from the village to the beach and the cosmopolitan shopping, harbour and night life of Mahon is near by. The capital was occupied by the British and there is a subtle affinity between Britain and Menorca the food however tastes much better as dose the beer. There is also good accessibility to the whole of the island. The villa is set in secluded mature gardens and there is plenty of privacy and shade just a stones throw from amazing cliff walks. There are many ancient prehistoric caves and monuments scattered all over the island.



Just a 10 Minute stroll from our Villa is the spectacular Cova d'en Xoroi which is a bar by day and disco at night. The club is located inside an Atlantean grotto full of mythology and history, the Cova is a unique place of inspiration.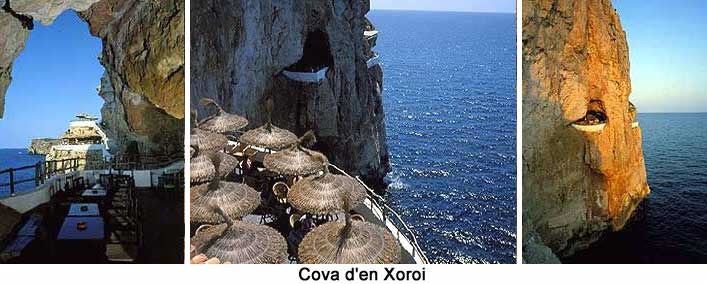 Just 100 yards from our Villa there are pathways around the cliffs and to Calas Coves, a place originally inhabited by Troglodyte people at the time of the pyramids in Egypt, a statue of the Egyptian god of medicine imhotep was found in one of the taula complexes.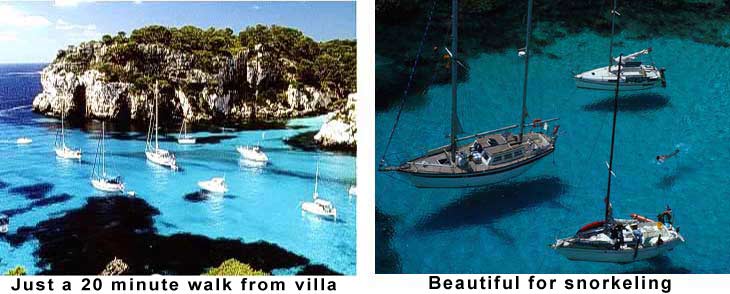 The ancient Menorcan's where naked in the summer and fought there enemies with slings.
You cannot help but notice the seemingly endless dry-stone walls which criss-cross the land and the many mysterious monolithic Taliot's and Taula's which are scattered all over Menorca.